You read that right, GALentine's day is near! Haven't heard of it? Well it's only the best unofficial holiday around! It all started in 2010 on Leslie Knope of Parks and Recreation when Leslie invites her gal pals over for a brunch and celebrated their friendship. MOVE on over husbands and boyfriends, this day is for us girls!!
Ovaries before BROvaries!!
I'll stop.
Life can be challenging at times. Everyone has different schedules, lives in different cities and all have different careers. It can be tough for you and your girlfriends to all get together for a full weekend away! So instead, here are some must-have tips for throwing the best GALentine's Day party!
Waffle Party
Just like the episode in Parks and Recreation, she has her gals over for waffles and drinks! Drunk before noon!? Count me in! And who in their right mind doesn't like waffles? I haven't heard of anyone, have you? If so, bye Felicia! Is that still a thing!? Any who…this little heart shape waffler maker would be the perfect tool to get you GALentine's day ready!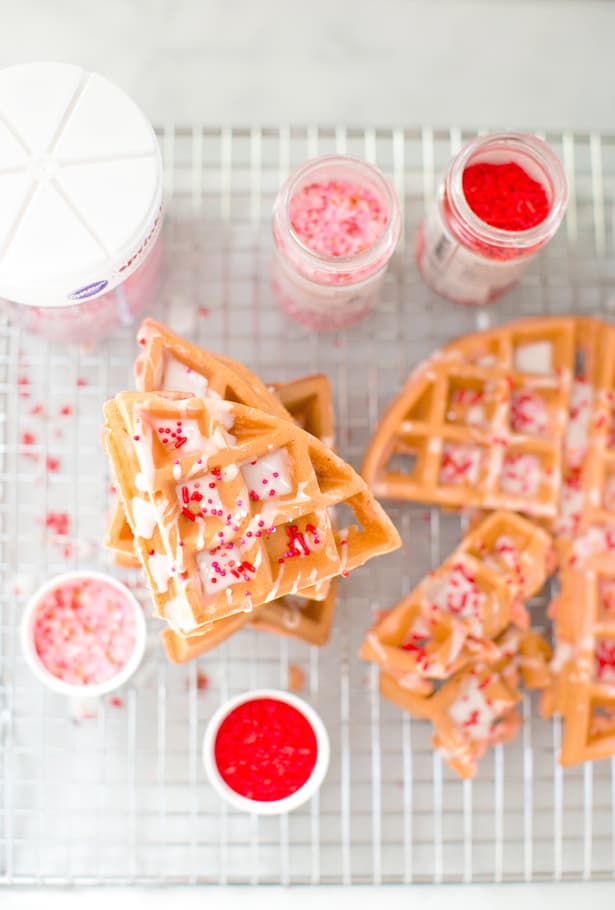 Photo Credit 
 Bar Cart
What is GALentine's Day without a mini bar! And how convenient is it to have one on wheels! Wayfair has the best selection on bar carts and you can get it just in time with their fast and FREE shipping! Throw some decorative hearts, wine and tassels and you got yourself a pretty cute set up!
                 Photo Credit 
Silk Flowers
These gorgeous silk flowers are ideal for this day! Set up a bunch around the house with different style vases and you got yourself a very chic set up! And what's better than being able to use them over and over again!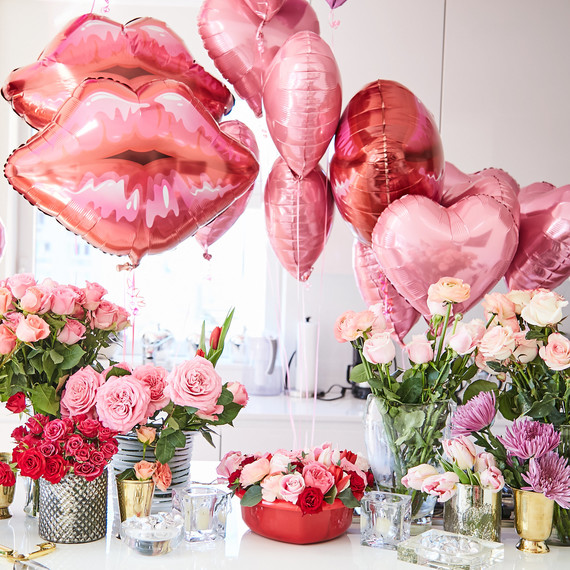 Photo Credit
Cocktails
You can't have a bar cart without drinks ready to be served! And what is a GALentine's day without some of the most adorable cocktails? The flower sisters has the best cocktail recipes to get you buzzin'!
Photo Credit
PJ Attire
Ya, dressing up in a cute valentines day sweater or a blush pink dress is nice and all but have you tried wearing your favourite PJ's or Smashtee's while sippin' on a mimosa and eating waffles? You're on another level! No worries about being bloated, you won't be able to tell! Loose PJ's and no waistband? You got it! (said in Kevin Mccallister voice)
Photo Credit
And you can't have a GALentine's day without some awesome decorations! I've listed options below for all the cute decor you'll need before the party festivities begin!!
I hope this gives all you girls some inspiration this Galentine's day! How do you celebrate your love and friendship?? Comment below 🙂
I also want to thank Wayfair Canada for sponsoring this post! xx
Jordana,
XO